Balalaika - Russian Circus
Recently, I landed another fun commission gig as an illustrator! I was asked to create one of my illustrations on a supplied balalaika with a Russian theme in mind. The illustration needed to include President Vladimir Putin, the infamous charlatan Grigori Rasputin, and a few other funny characters.
I began by doing some research on Russian culture, architecture, and topless photographs of Vladimir Putin riding horses. From my research I began settling on some themes and sketching ideas, and characters.

The balalaika was an interesting canvas to draw on because it has so many different faces and sections. I decided to put together a feature illustration for the main front body, the main back body, and the base. I decided to include small line drawings, similar to tattoos along the neck.
From my sketches I decided that the front was going to include some iconic Russia. Things such as Putin, The Kremlin, the old Russian circuses with animals and sexy Russian women with Vodka.

For the back of the instrument I wanted to focus on a circus theme with many characters getting carried away and fighting, a little under the influence of Rasputin's magic, and a lot of vodka. 
For the bottom of the instrument I felt compelled to include something to do with the space race between Russia and America.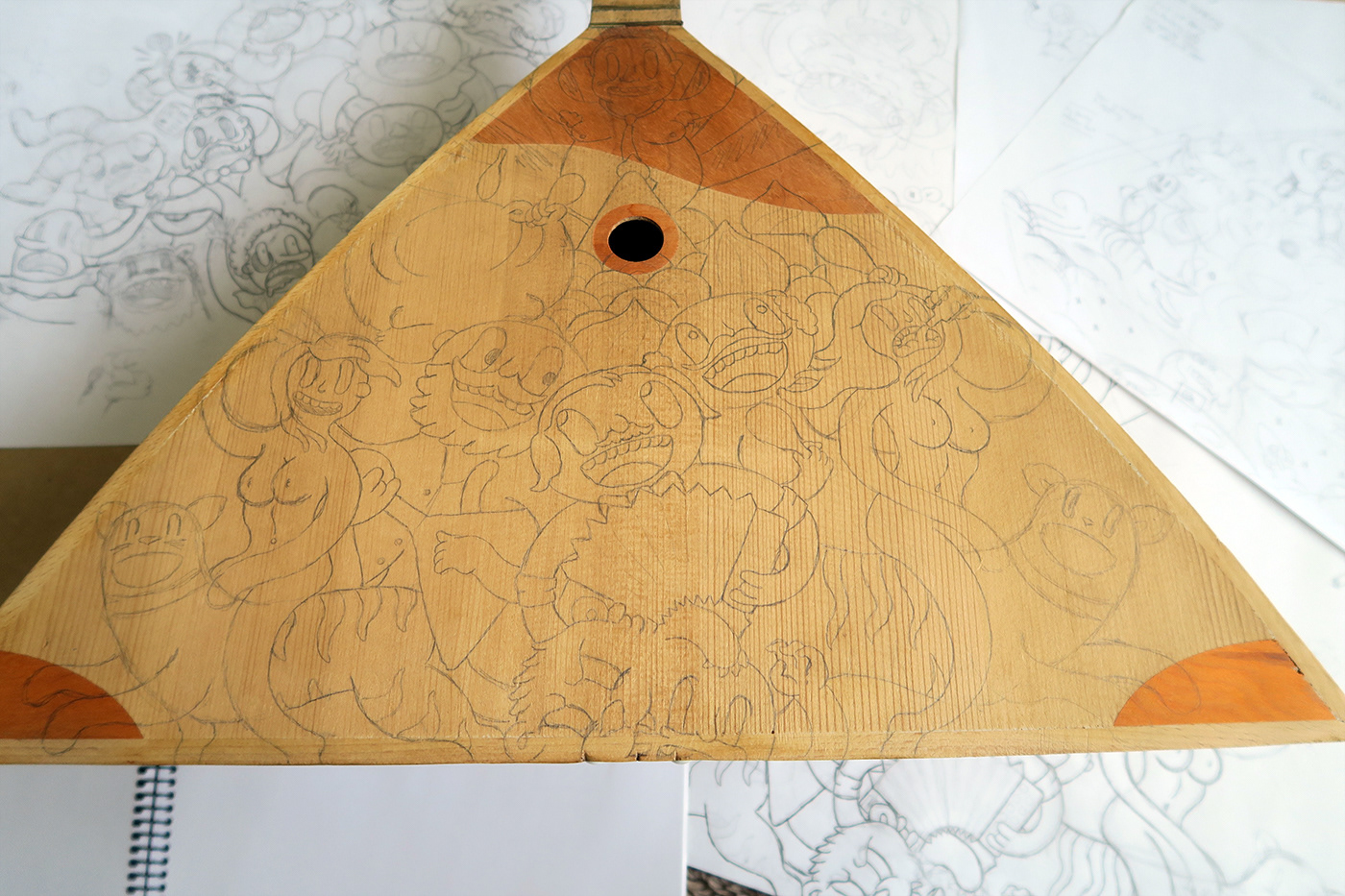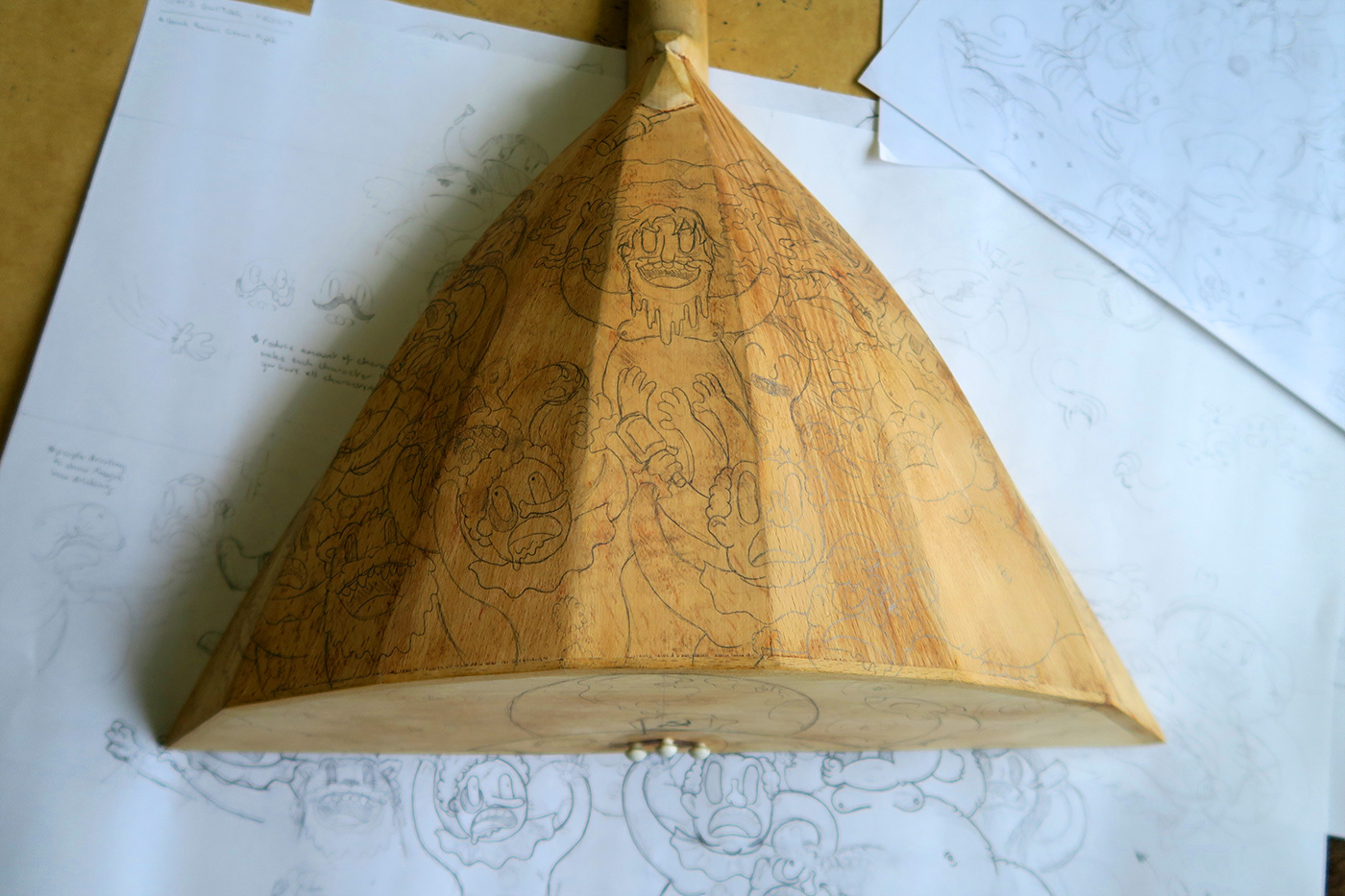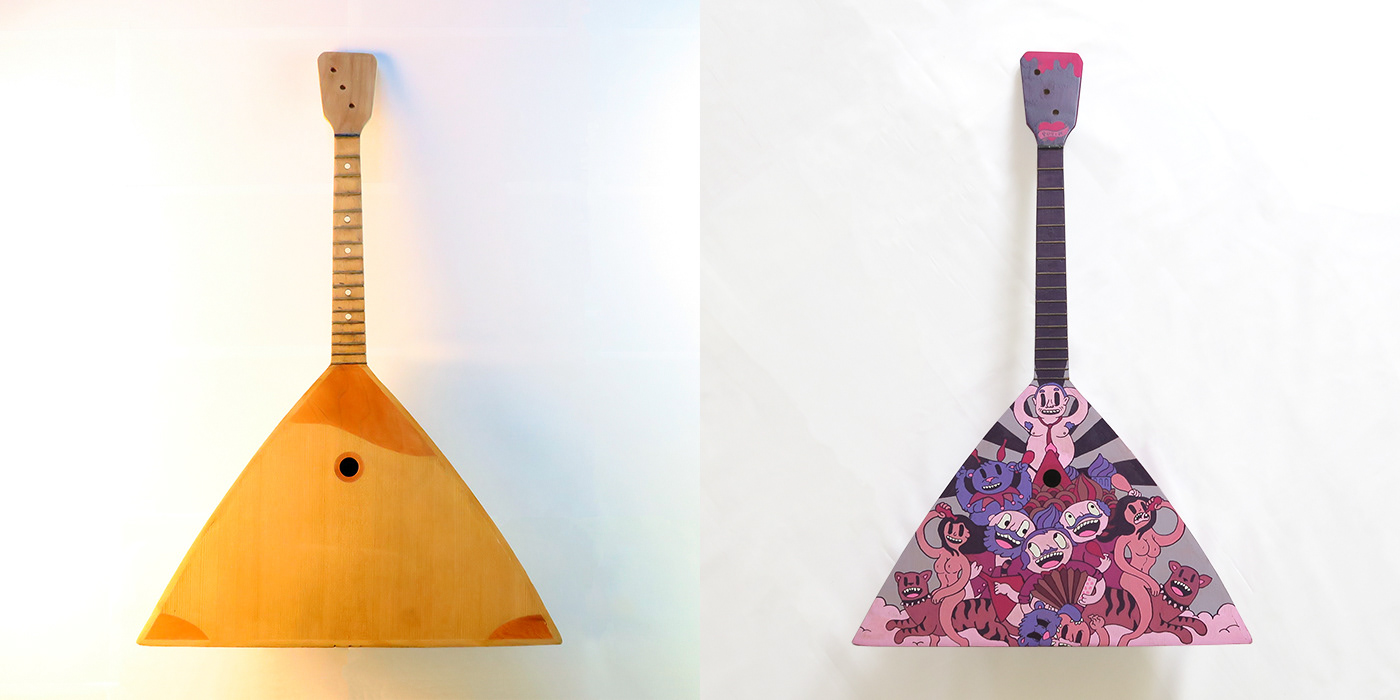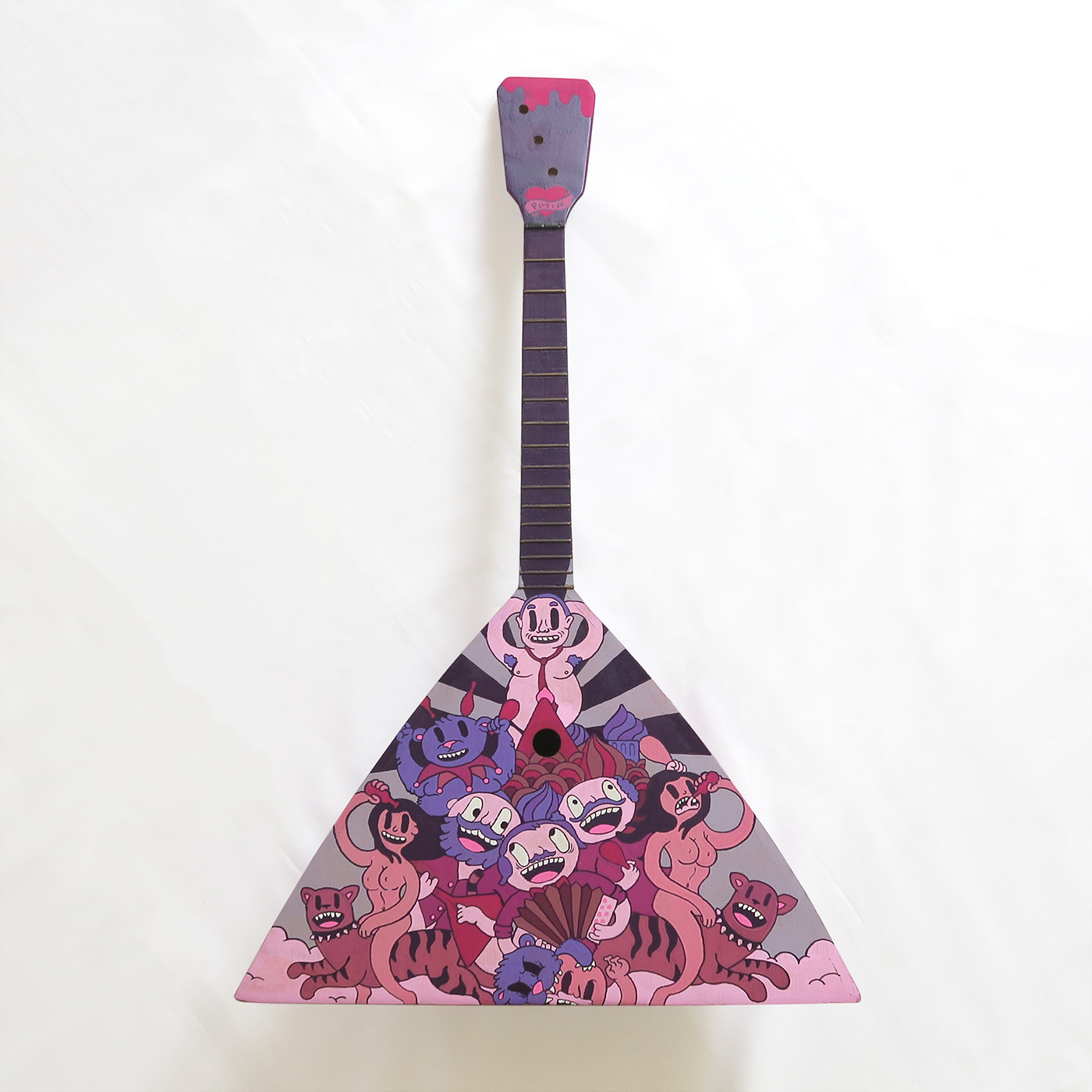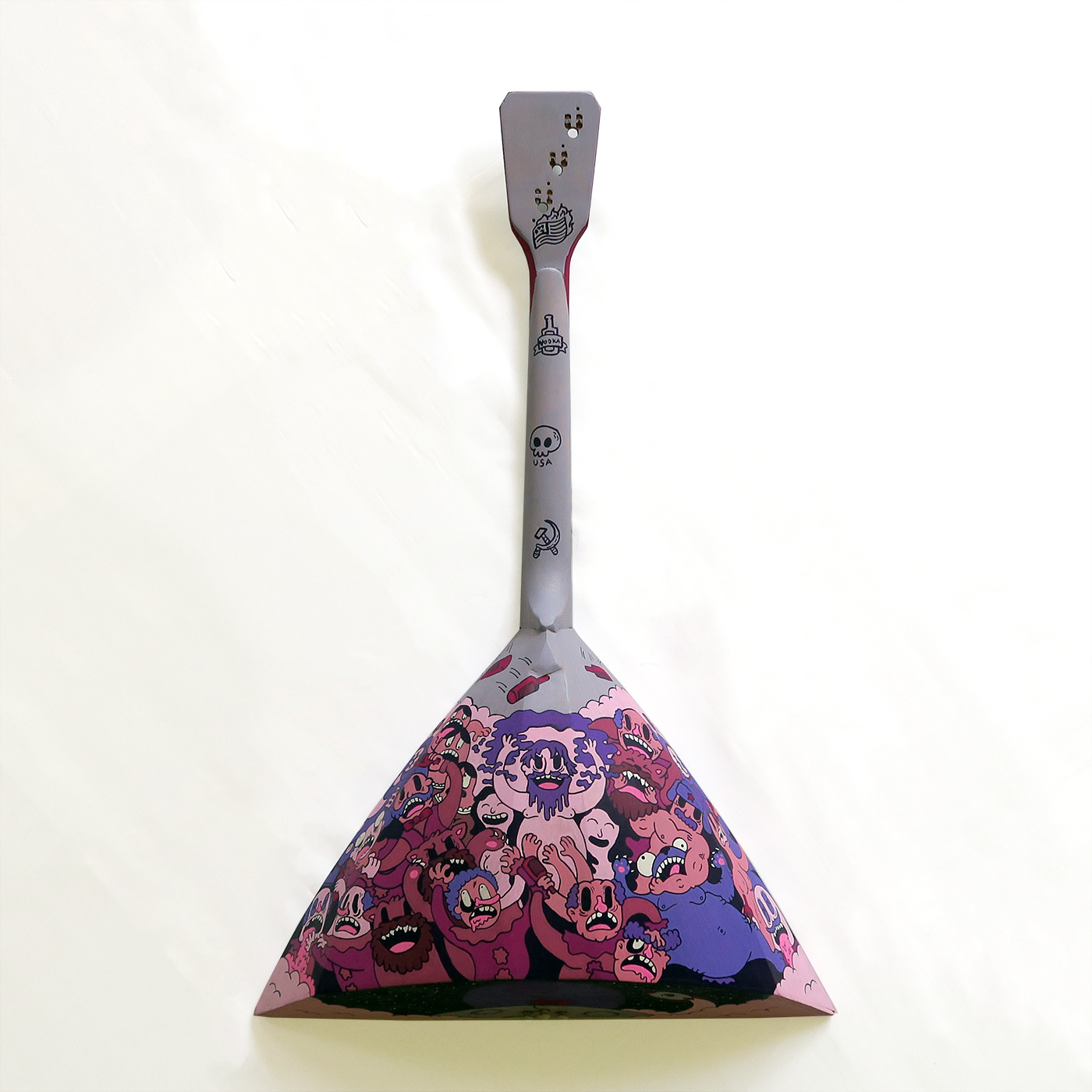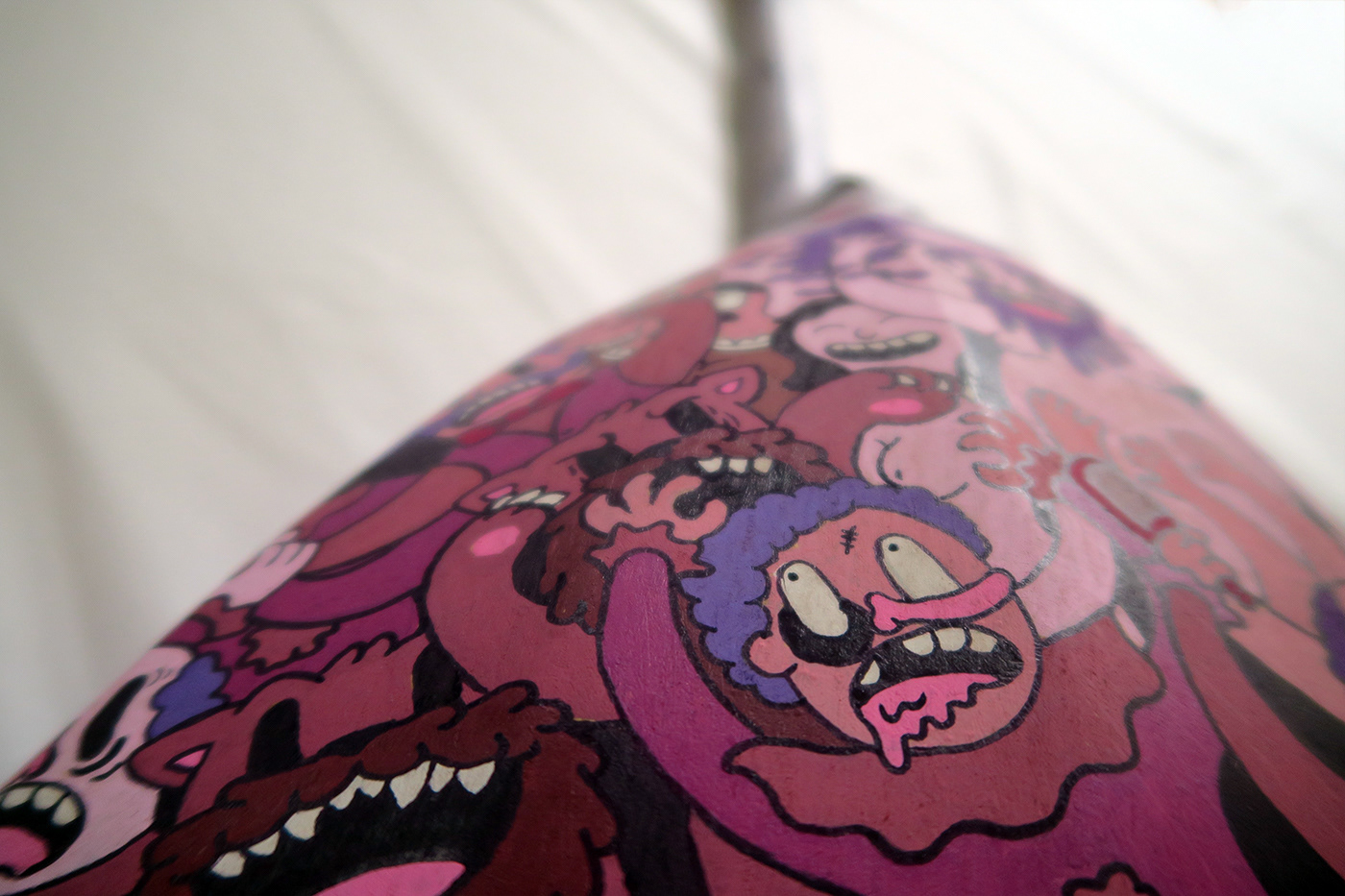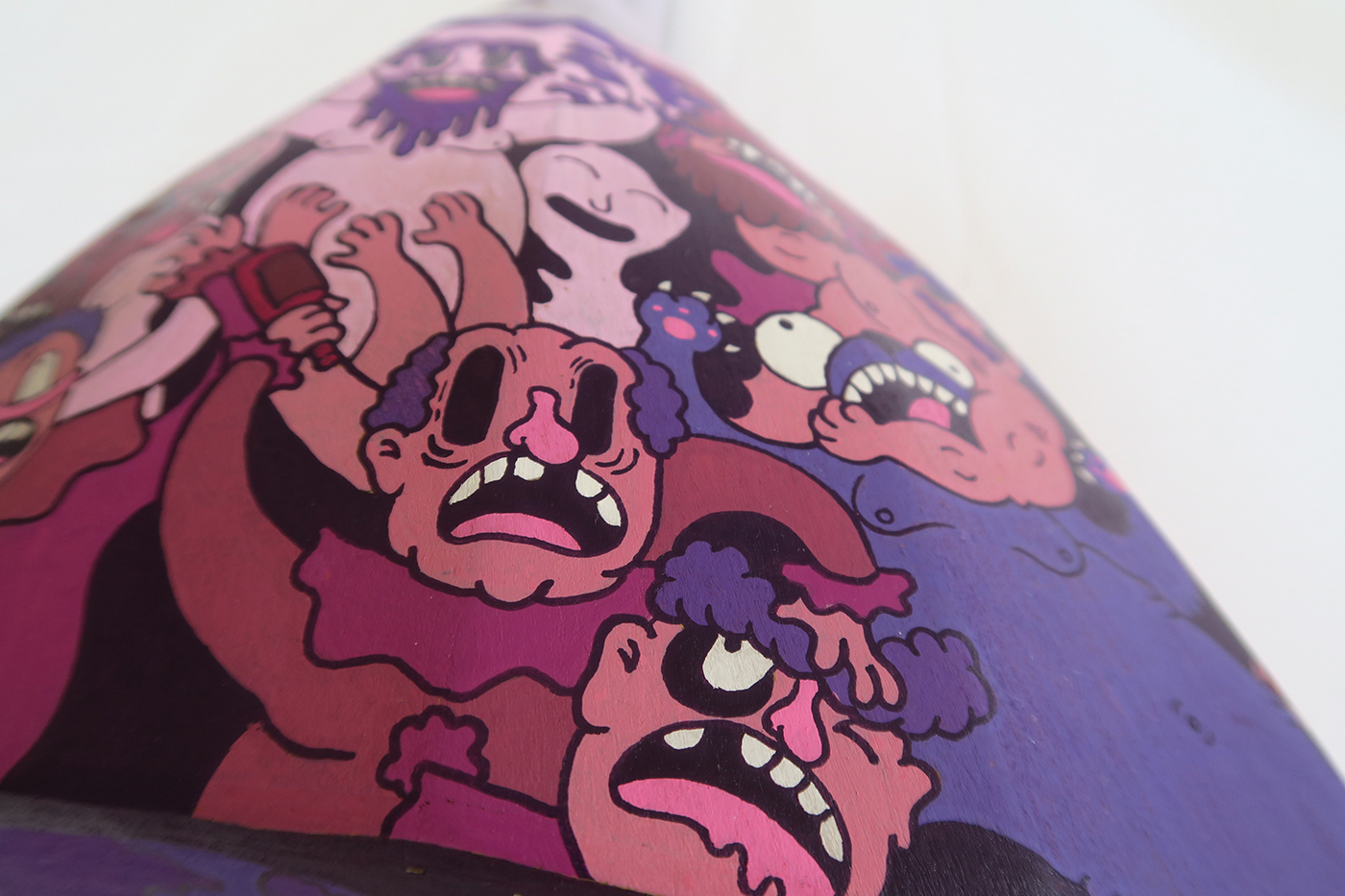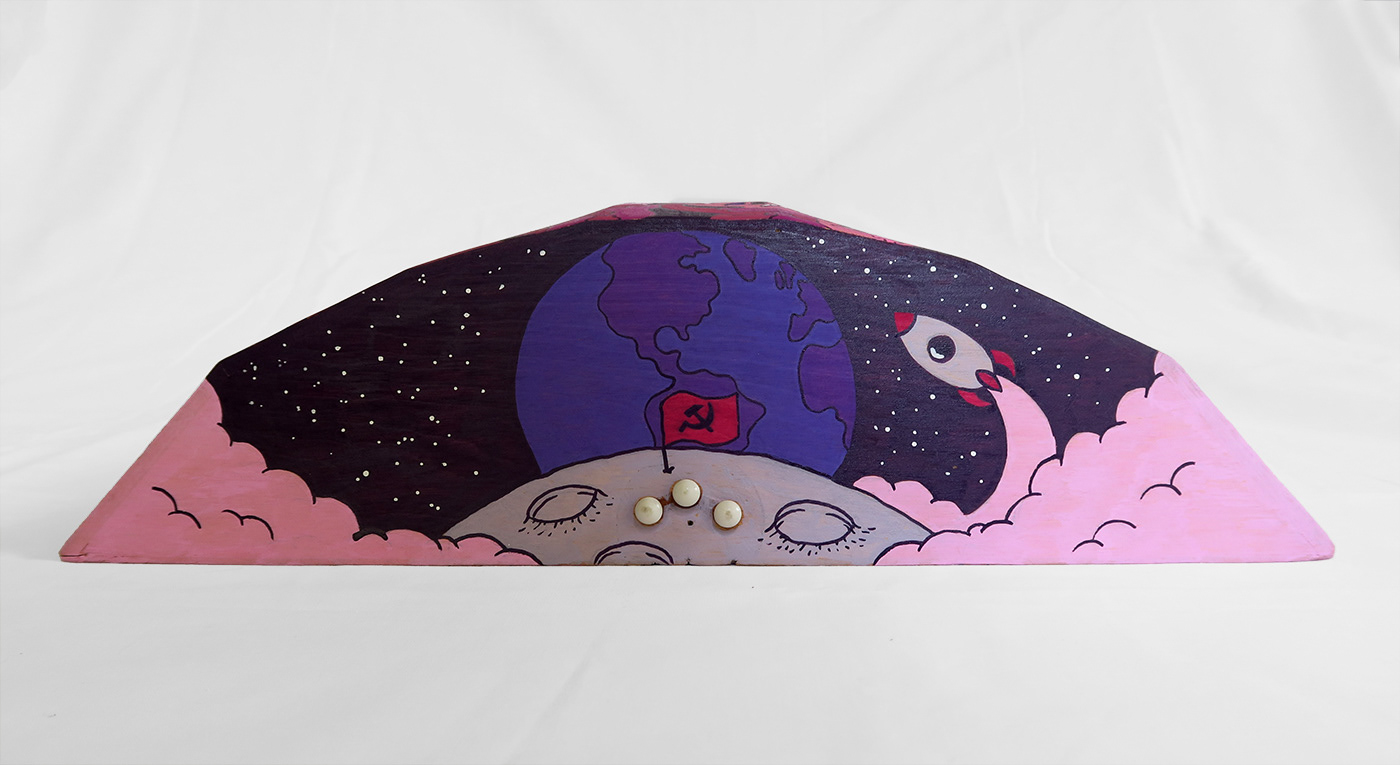 Thanks for watching! I hope you enjoy it!

It was so much fun drawing these characters and painting the instrument.