Recently I was commissioned to paint a mural on an outdoor wall of a cafe in St Kilda East. The final artwork is approximately 2 m x 2 m. I had a few very imaginative ideas in the beginning but decided that the artwork should reflect the cafe's ethos. 
Like my last mural, it was such a pleasure to see one of my illustrations on such a large scale. People coming in and out of the cafe and roaming about were all very kind and supportive.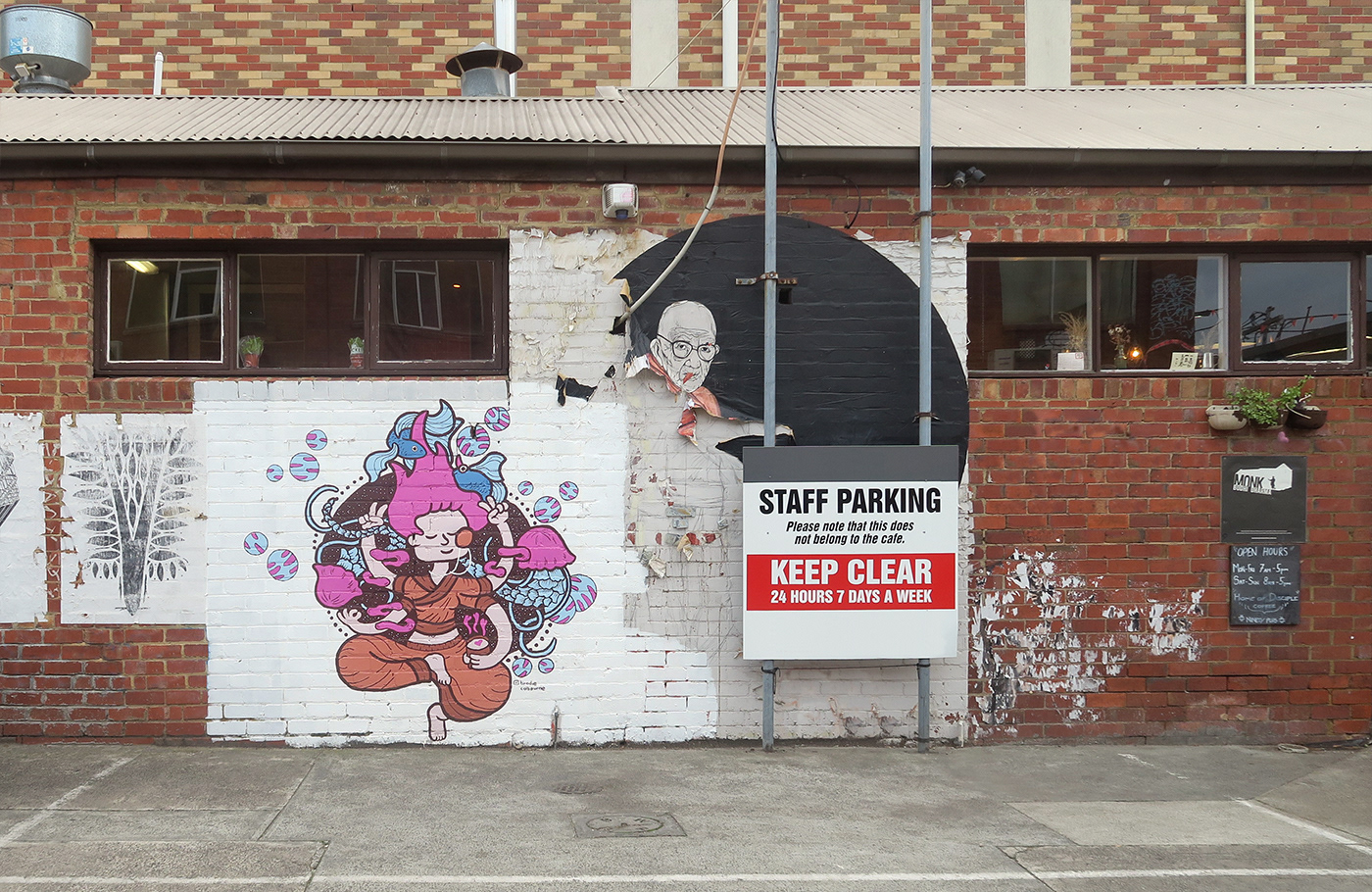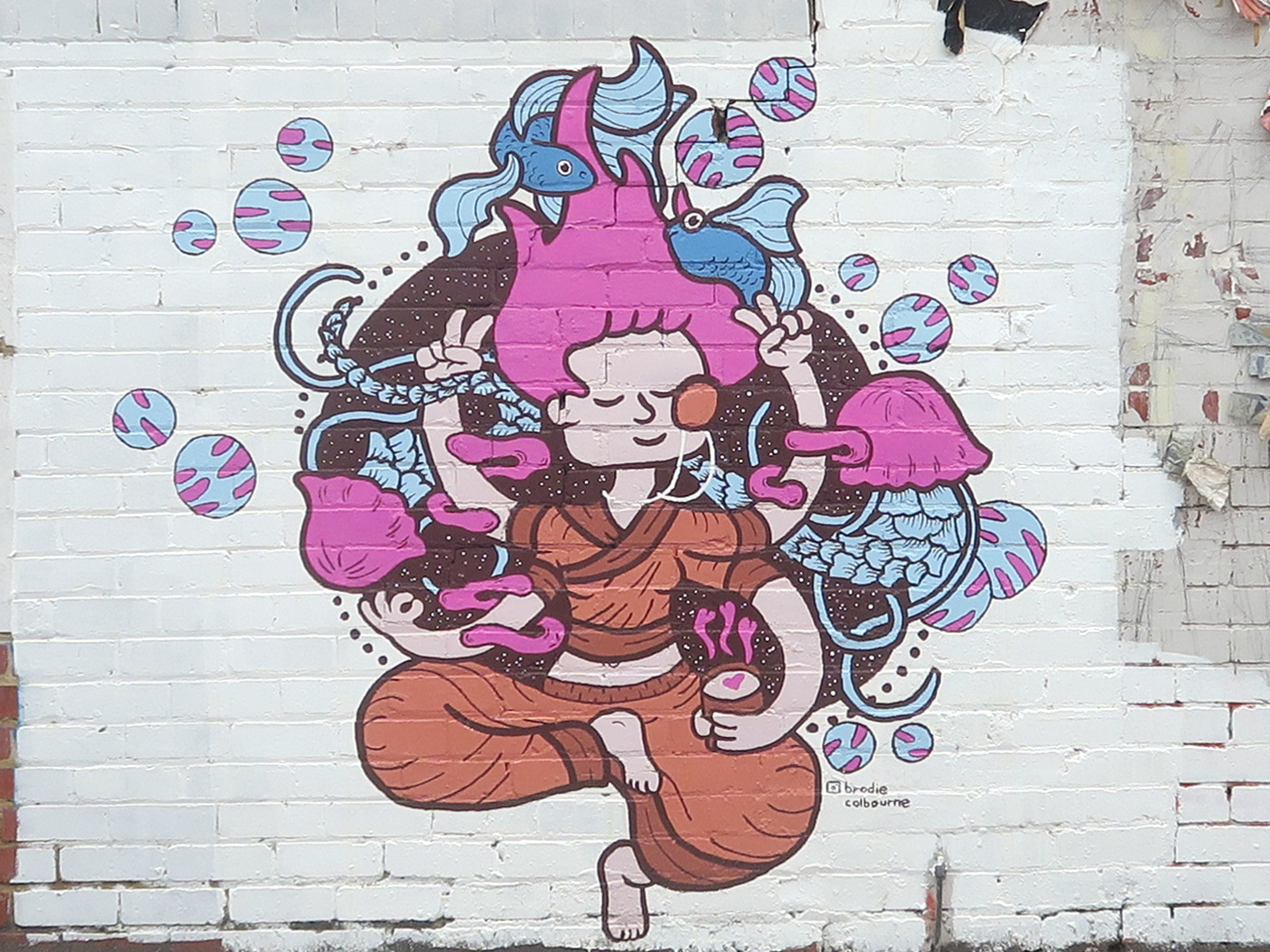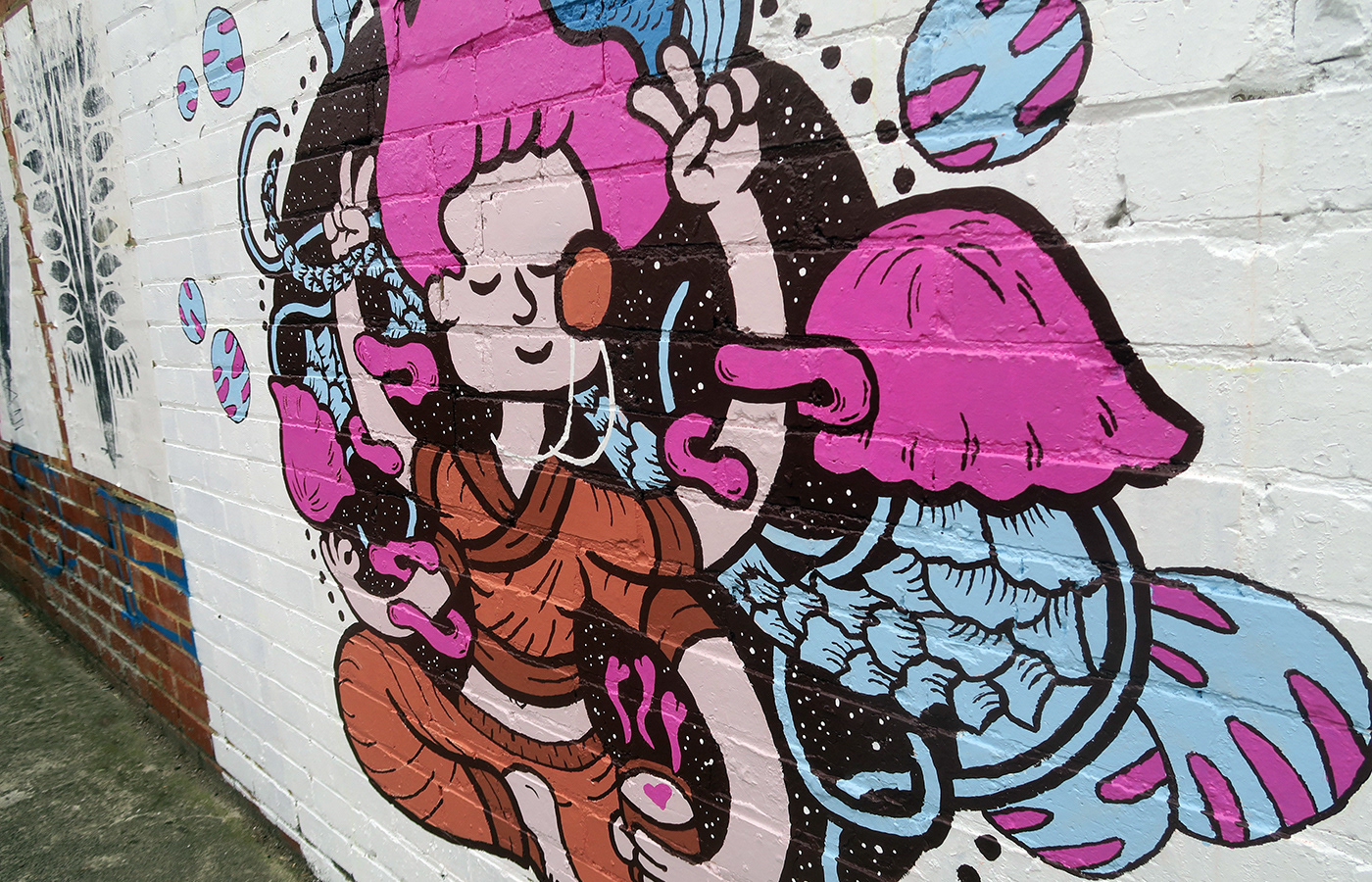 I began sketching a few concepts but decided to simplify things and focus on a character which reflected the cafe's ethos. First I completed a sketch of the concept in pencil, then went over it in ink and finally began experimenting with different colour options.
The concept is a female monk drinking coffee and meditating. Her surrounding demonstrate where her mind is travelling with an emphasis on her floating/ weightlessness.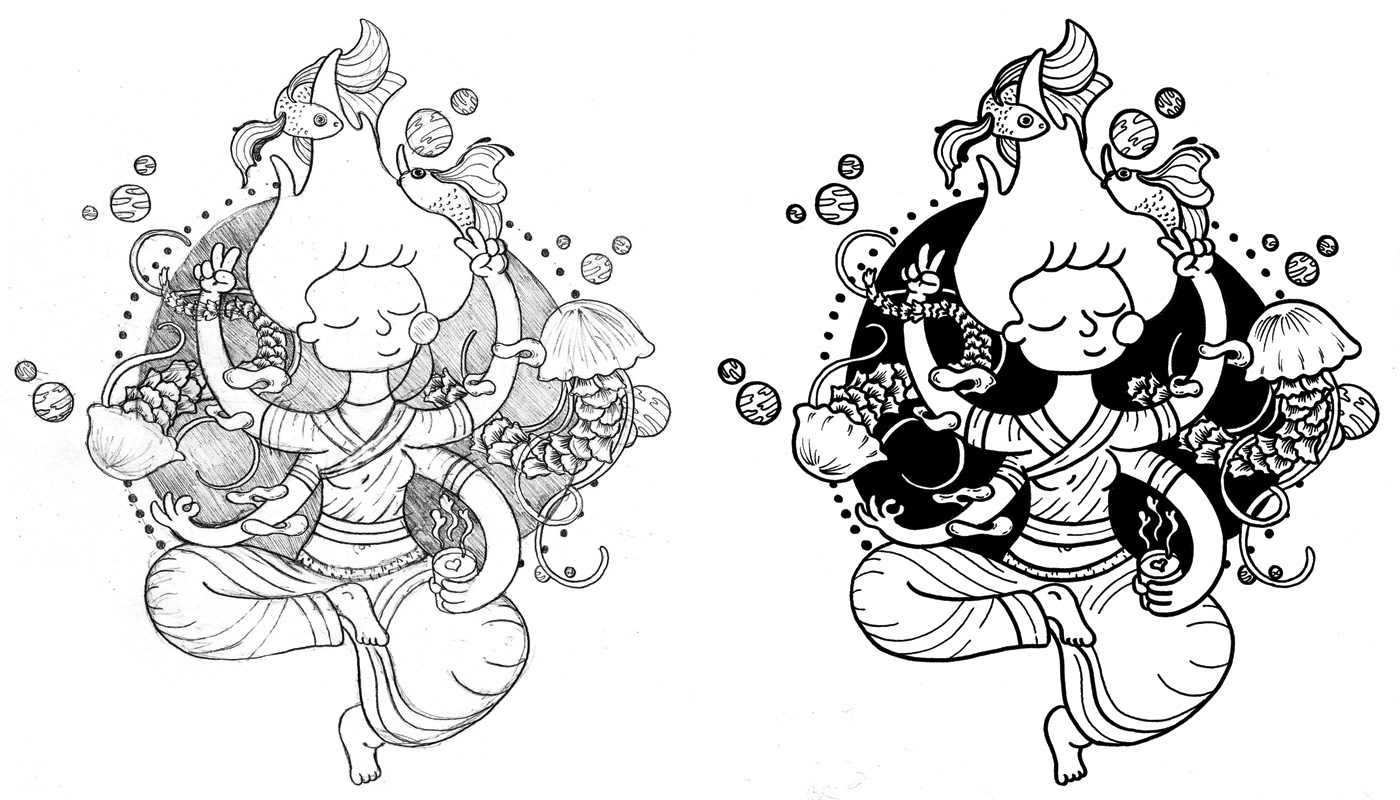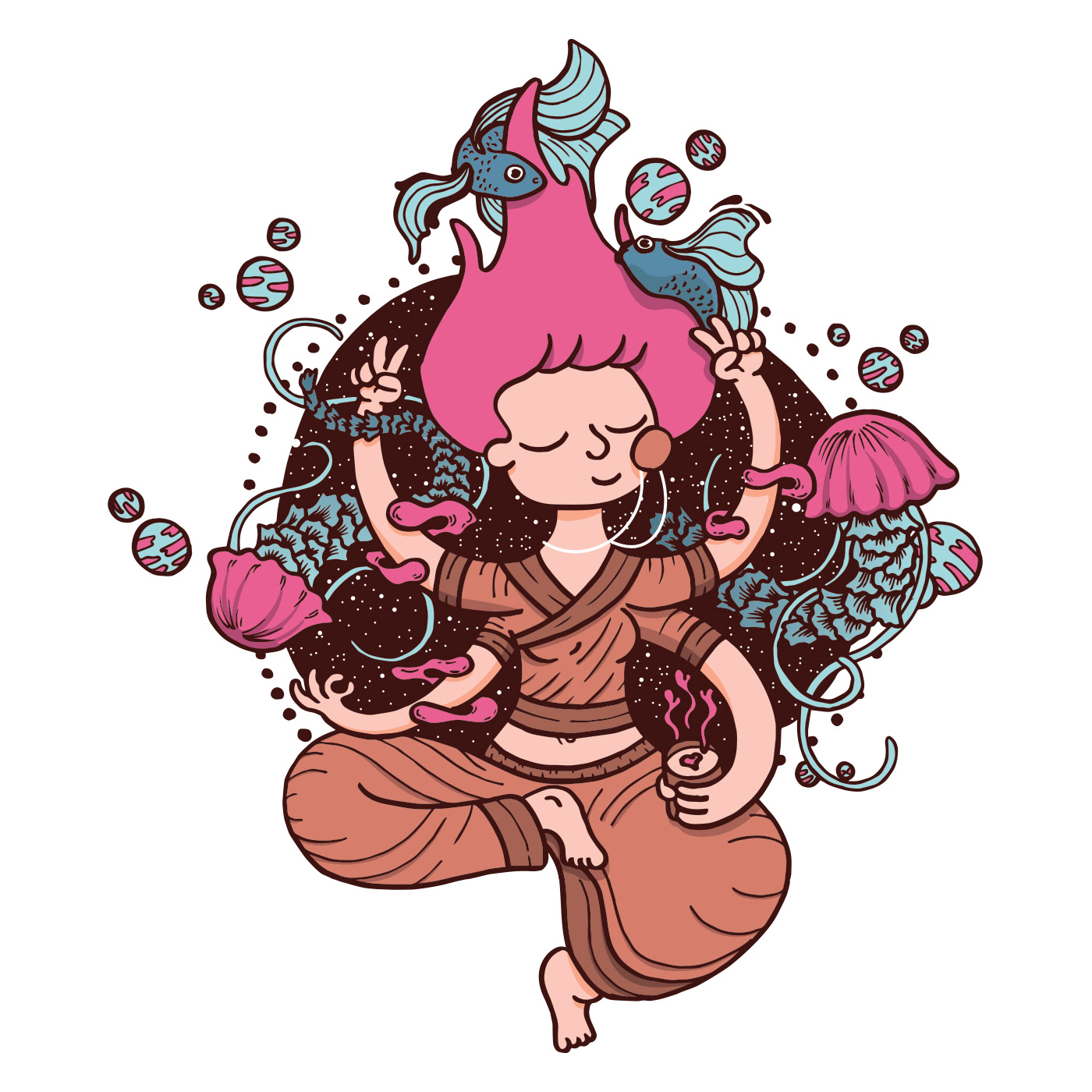 Thanks for watching. Please appreciate.