Last year I escaped Melbourne's awful winter to visit Portugal with some friends during their summer. One of the highlights of the trip for me was surfing and exploring a different culture. Inspired by the beaches, surf and people, I began some artwork for an illustration that would go on a surfboard.

The illustration is a cartoon collage of a Portuguese beach scene. My goal was to capture my experiences surfing and at the beach. The culture was quite different from home because everyone was quite open with their bodies. People of all shapes and sizes, young and old were enjoying the summer sun. The atmosphere was very relaxing and the whole experience was very beautiful. I also wanted to capture how crowded it was at the beaches, in and out of the water. When exploring Portugal, we noticed a lots of cats roaming around so I decided to include them in the design. I experimented with a few colour schemes, but the bright purples and pink of melting ice cream was my favourite.
I currently have the board with the illustration on it up on display at my home.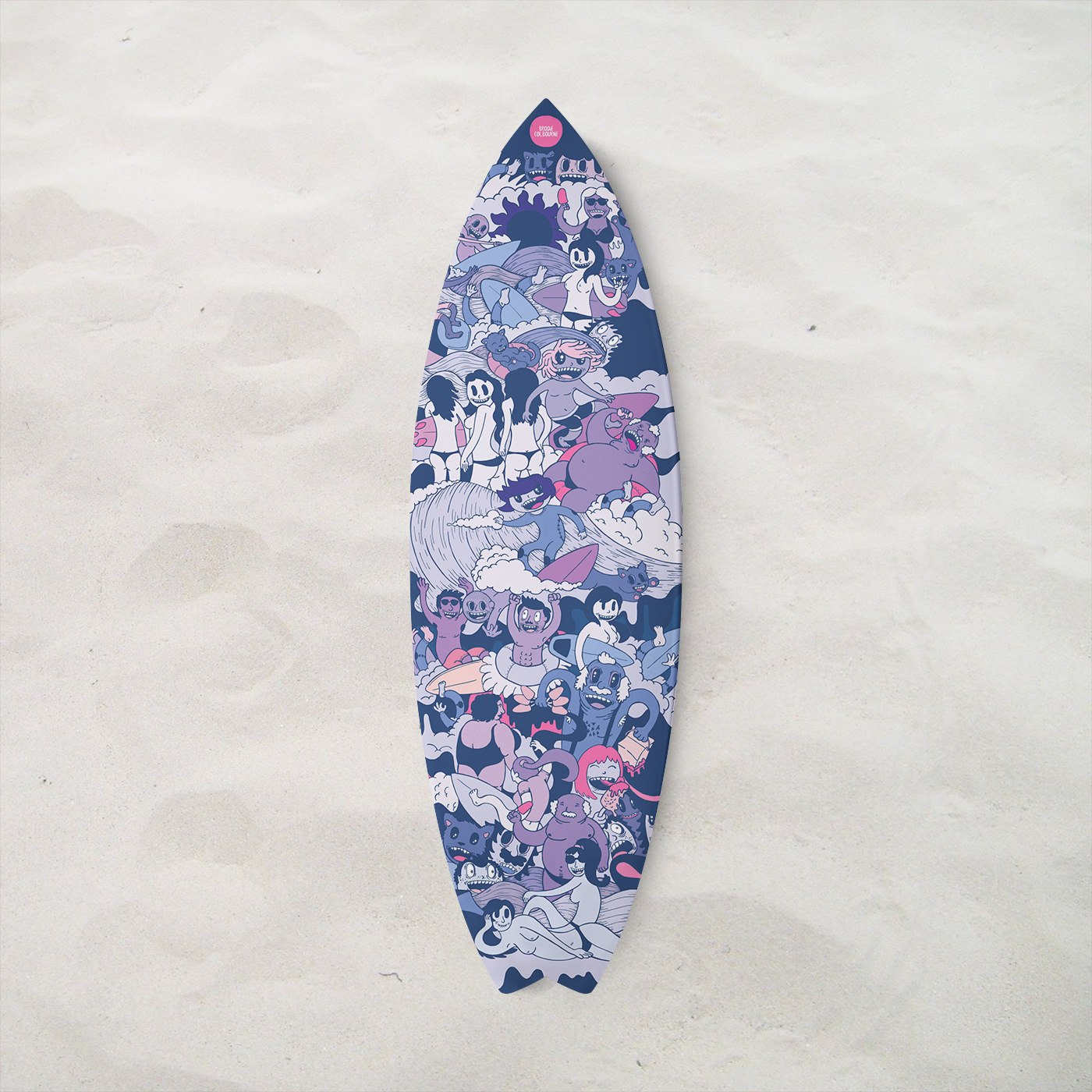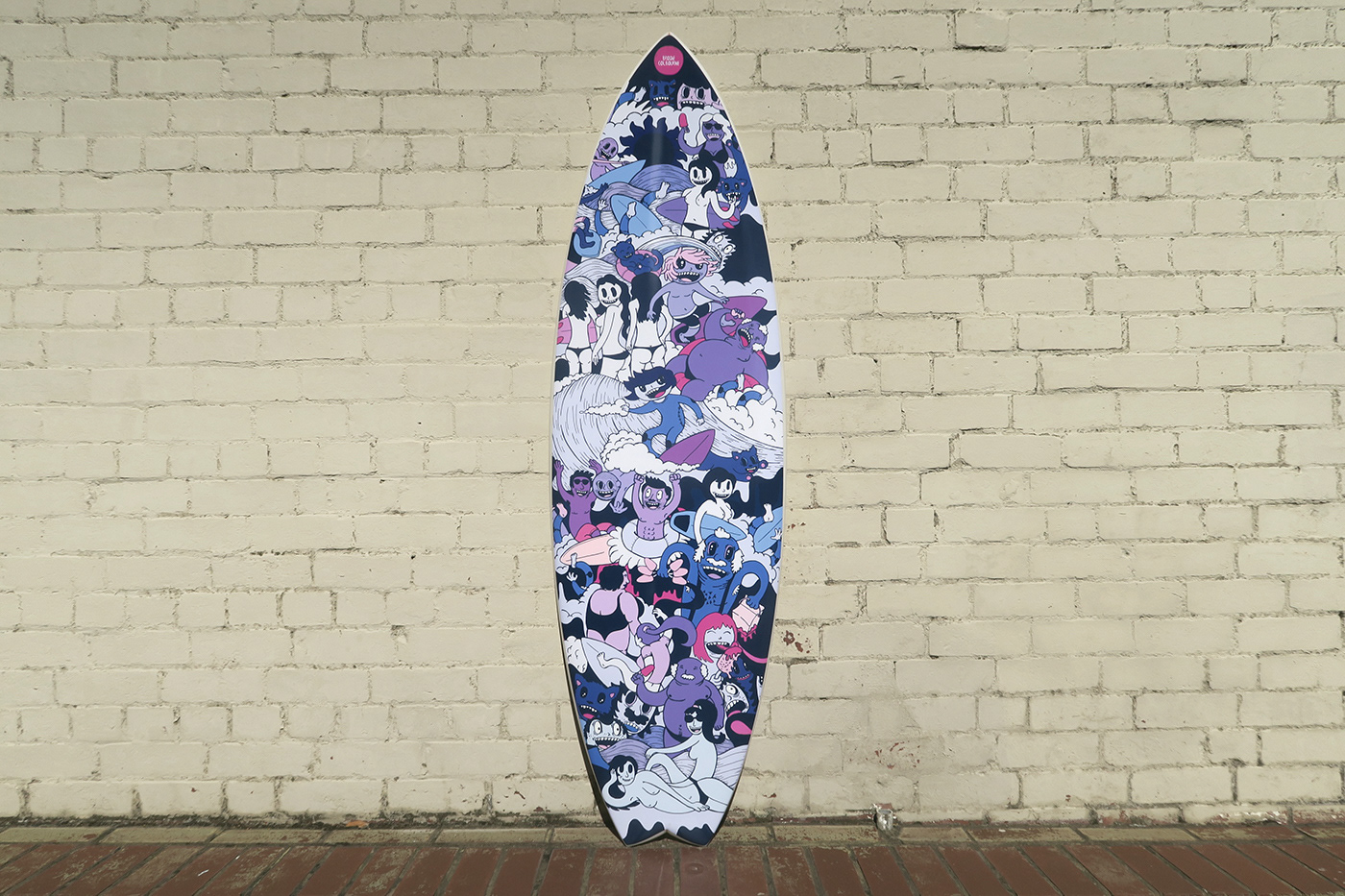 Alternative Colour Options: